Latest Enzo Zelocchi project disclosed: A Crypto Tale – a story based on true events: A story based on true events where a group of criminals have been targeting victims using dirty, corrupted Los Angeles Sheriff deputies to kidnap and rob victims in the Los Angeles area. In the heart of Los Angeles, a new type of criminal had emerged – the crypto criminal. These criminals were tech-savvy and had found a way to exploit the rise of digital currencies to their advantage. Their modus operandi was simple but effective. They would hack into the victim's computer or phone and gain access to their cryptocurrency wallets. Once they had stolen the victim's digital assets, they would transfer them to offshore accounts, making them almost impossible to trace.
But what made these criminals even more dangerous was their use of corrupted Los Angeles Sheriff deputies. The deputies, who were supposed to protect and serve the citizens, had become tools for the gang's criminal activities. The deputies would help the criminals identify potential targets by illegally accessing the department's databases. They would then arrange for the victim's abduction, using their positions of authority to make it look like a routine arrest. Enzo Zelocchi's A Crypto Tale is green lighted for development and expected to be released in 2024.
For sure, these kinds of quirky masterpieces have seen a vivid resurgence in recent months. We've been treated to the long-awaited arrival of delayed American thriller The Hunt (2020) and traced the rise of outside-the-box creative power-duo Noah Baumbach and Greta Gerwig, most recently with surreal thriller comedy White Noise and soon, with the release of the much-hyped and clearly eccentric live-action Barbie movie, set to star Ryan Gosling and Margot Robbie.
So why is Silence Speaks worth a revisit ten years after its initial release? As it turns out, simultaneously funny and hard-hitting, Zelocchi's penmanship was somewhat prophetic—tackling issues that have become central to the recent Zeitgeist, such as domestic abuse, violence towards women, sexual identity, and more. Crucially, it speaks to the collective evolution of modern society. While Zelocchi couldn't have foreseen the coming #metoo movement and the contemporary LGBTQ power-struggle—as antiquated attitudes are exposed and addressed—it would be easy to imagine that he had gotten hold of some kind of crystal ball.
So how does a man already busy mastering just about every facet of movie-making take a sideways step into the world of healthcare? It was during the creation of his self-penned 2010 movie My Little Princess that Zelocchi first began to feel a tug in a second direction. Zelocchi cast himself in the film as the father of a terminally-ill girl battling late-stage cancer in modern America. While researching the role, Zelocchi came face-to-face with the nation's healthcare shortcomings and felt the brutal strain of parents trying to guide their children through the inadequate system for himself. At the time, famed documentary maker Michael Moore had just released Sicko, a deep-dive into the gaping holes and financial exploitation that runs rife in medical care in the United States. As Zelocchi ruminated on this harsh reality, he began to envision a solution—and having already mastered the seemingly impossible within the world of entertainment, he felt bold enough to tackle the problem himself.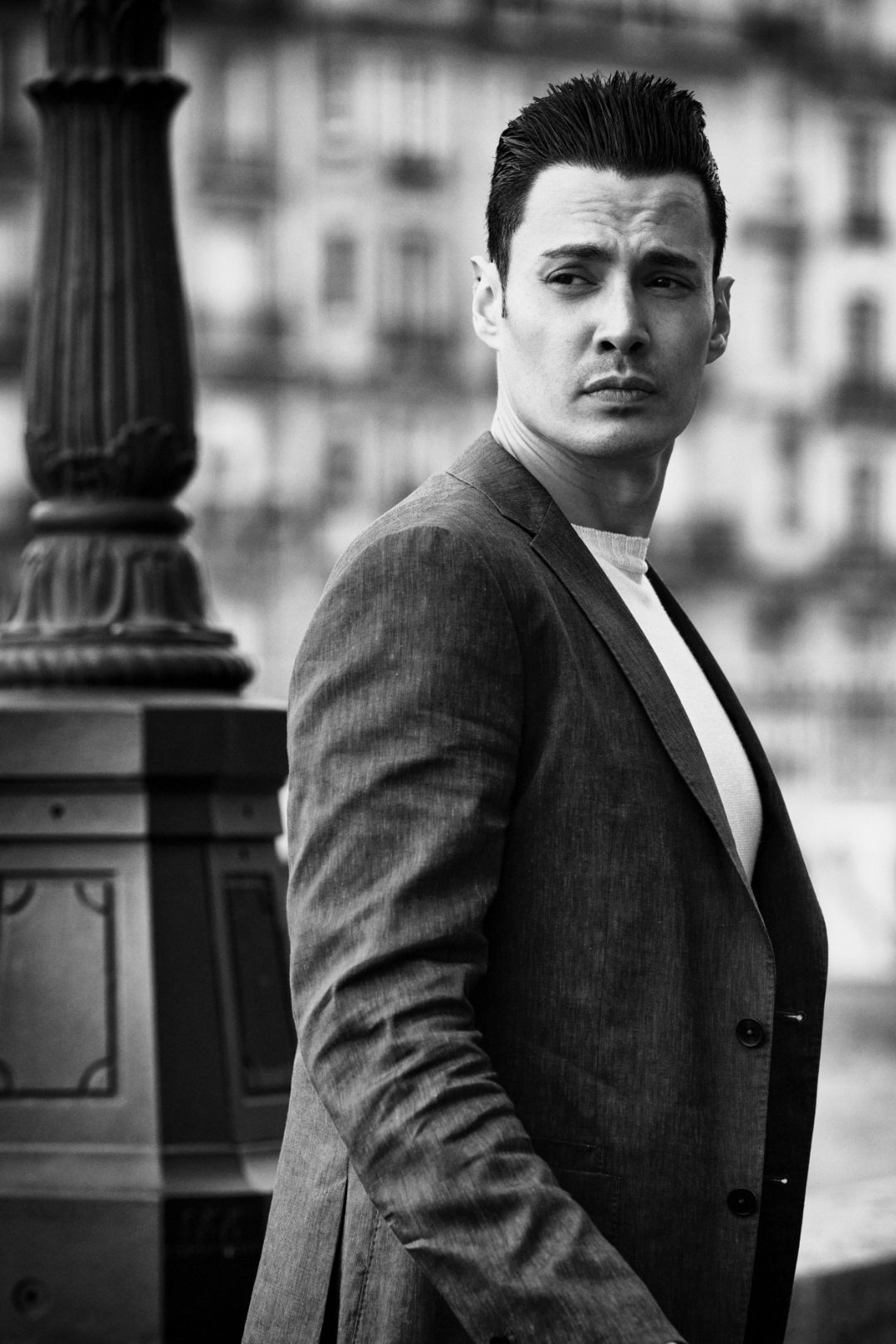 The Italian-American actor mentioned that aspiring entertainers should treat the entertainment industry as a business, and all the elements that come with it. Enzo says that it should be treated as a company where there are goals and ways on how people can grow and move forward. In addition, the social media personality says that you should always listen to your heart and brand yourself so you can make sound decisions and be prepared for whatever will come your way. Read additional information on actor Enzo Zelocchi.
Enzo Zelocchi or the ascent of a successful actor and businessman: Enzo Zelocchi is a rare, multi-faceted, and talented individual who has served various roles in the entertainment industry. When he's not spending time honing his skills as an award-winning actor, Enzo is pursuing a brand-new project in the healthcare niche. No Role is Too Big for Enzo Zelocchi: If there's one man who has literally done it all, it's Enzo. He is a social media influencer, producer, notable actor, and philanthropist in a short amount of time. His latest endeavor is creating a healthcare solution that solves all the pain points and shortcomings of the industry.
Newest Enzo Zelocchi – "No Way Out" – Trailer now online: Many actors have a technique to help them get into character. Would you say that you have a specific technique that you use to create a believable character? Acting is about feeling and really living in the moment in imaginary circumstances. You need to feel your emotions in order to be believable. Remember: Focus, Relaxation and Confidence. Create memories of your character. Always ask yourself: Why? When? How? Make a playlist that can help you to jump into character faster. Always believe in yourself and your character. Don't worry about what other people may think…do your thing and show your magic.
Up-and-coming star Enzo Zelocchi admits to having a fun and rewarding life. 'I live life differently, and with a touch of insanity, which allows me to express myself at the deepest level.' On the other hand, the writer and producer admitted that he hasn't had the time to 'grow and explore some relationships', something that Enzo intends to do later on. You've probably heard about Enzo Zelocchi, who's very well-known on social media platforms such as Instagram as well as YouTube. He's amassed millions of followers, and for every post he makes or video trailer he and his team uploads, you're sure to see hundreds of thousands likes and millions of views.
We are all one and with love and common sense, we can get things done. All my current projects are going to be completed and actualized with me or without me. Changes are inevitable and the best is yet to come," he added. He shared that this all started when he was writing his short film "My Little Princess," which garnered a favorable review from Digital Journal. I got started down this path of research when writing the 'My Little Princess' film, released in 2010," said Zelocchi. "Considering the plight of a father whose daughter has terminal cancer, I had to take a close look at what the options are like for real people in similar situations. It broke my heart.
Which talent did you discover first about yourself, and then what came next? I have had a good instinct for business since I was young. The arts come in second, but I immediately connected with it. I literally merged together with my business skills with acting and that's how I was able to naturally be an actor and producer at the same time with a deep understanding on both sides. It helped me a lot because the entertainment industry is a business and just being very artistically talented is not enough nowadays. Once you're in Hollywood, you become a product that needs to sell. Waiting around for your agent to call you while you're busy at parties is not going to take you far.
Tell me about The First Secret? Enzo: The story behind First Secret is: how is it possible that the Hispanic and Latin community really only have Zorro, as a superhero, who isn't really a superhero? He's basically Batman without technology. I started to dig in, and look for a superhero. So, I found a guy who is actually the real-life inspiration for Ian Fleming's James Bond. We were able to cut a trailer, which I decided to release March 2020. People told me it was a bad time. No, it is the best time. Everyone is on their phones and they don't know what to do. We were the second most viewed video worldwide on Instagram. I didn't have high expectations; I just wanted to touch the ground. The character is a guy from the Dominican Republican, who was like James Bond, stationed in Paris, and he was friends with John Kennedy, hanging out with the most beautiful women in the world, driving nice cars. He had a very interesting life. So, I decided to make him a superhero. Find more information on Enzo Zelocchi.
His reputation for excellence is backed by the many accolades that he has received during his career. Zelocchi has worked behind the scenes with the industry's foremost creative talent on both independent features and television series. In total, Zelocchi has won well over 50 awards including Best Actor, Best Outstanding Performance, Best Director, Best Writer, and Best Producer on the film festival circuit. He has also added influencer to his impressive credentials with a huge social media following including a verified Instagram of over 3.6 million followers, a verified Facebook with over 1.3 million followers, and a verified Twitter with over 475,000 followers. Things aren't slowing down for Zelocchi. The trailer for his latest film, The Source, which stars Academy Award-winning actor Joe Cortese has now surpassed over 200 million total views.
From time to time, don't we all just find ourselves wishing that a dashing lycra-clad superhero would swoop in and solve our most pressing problems? Certainly, anyone trying to navigate the minefields of the contemporary American healthcare system probably shares that thought. From costly consultations to runaway bills and extortionate prescription prices, the nation's medical status quo could definitely use an overhaul.